Welcome to the Flowers Fertility, LLC Secure Client Area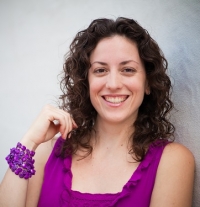 My name is Colleen Flowers and I founded Flowers Fertility, LLC. I am a certified Fertility Awareness Educator and Holistic Reproductive Health Practitioner. I love teaching individuals & couples about their bodies in a safe space through online video classes and one-on-one consultations. You can learn the Sympto-Thermal Method of Fertility Awareness to chart your cycle for a variety of reasons: to prevent pregnancy, increase the likelihood of pregnancy and/or monitor your reproductive health.

To schedule a virtual one-on-one consult with me, please find a 15, 30, 45, or 60 minute time-slot on the calendar. If there are no times that fit your schedule or to schedule a one-on-one consult in-person at my office, please contact me: www.FlowersFertility.com/Contact/

***Please note, consults with me to AVOID pregnancy require watching or attending my Natural Birth Control class beforehand found here: www.FlowersFertility.com/Pay-Now/

We can talk on the phone or use Skype/Google Hangouts, or chat online using Google Hangouts. You will be prompted to create a username and password, as well as complete a waiver, disclosure, terms & conditions, and health intake forms.

BE SURE TO SELECT YOUR CORRECT TIME ZONE.